About Us
Somerville Village Clinic has been proudly serving the community for 65 years.
Our Aim is to give our patients the highest possible quality of care, by ensuring excellence in all aspects of our practice.
We endeavour to provide patients with the best and most our resource capabilities to ensure that the patients receive the high quality of service they have come to expect.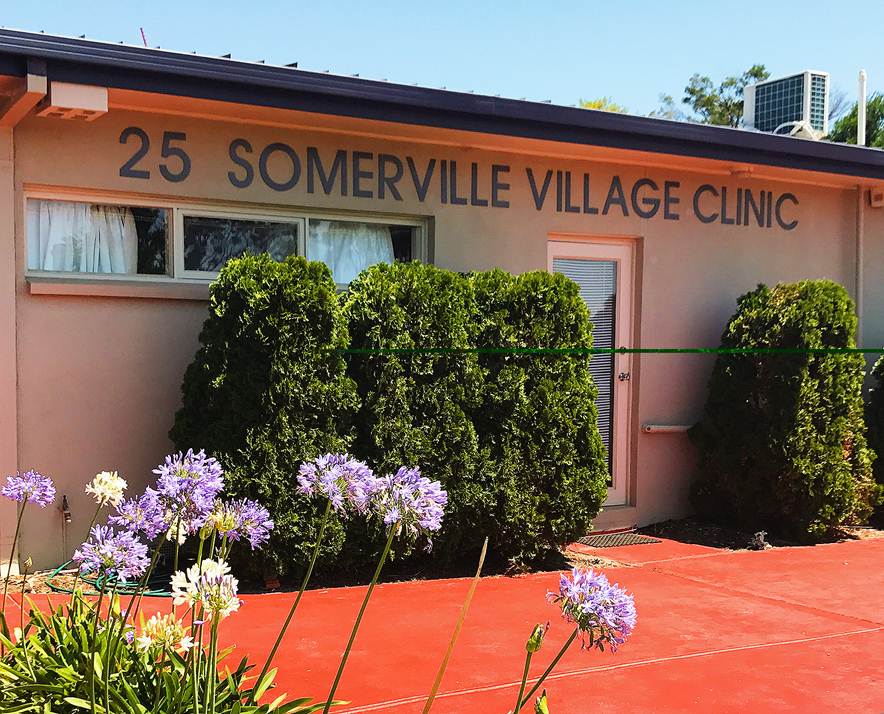 Monday – Friday 9:00am – 6:00pm

Saturday – 9:00 – 12:00pm

Sunday/Public Holidays – Closed
25 Eramosa Road East, Somerville, Victoria 3912

(03) 5977 5231

(03) 5977 8707